Distribution and trends
Distribution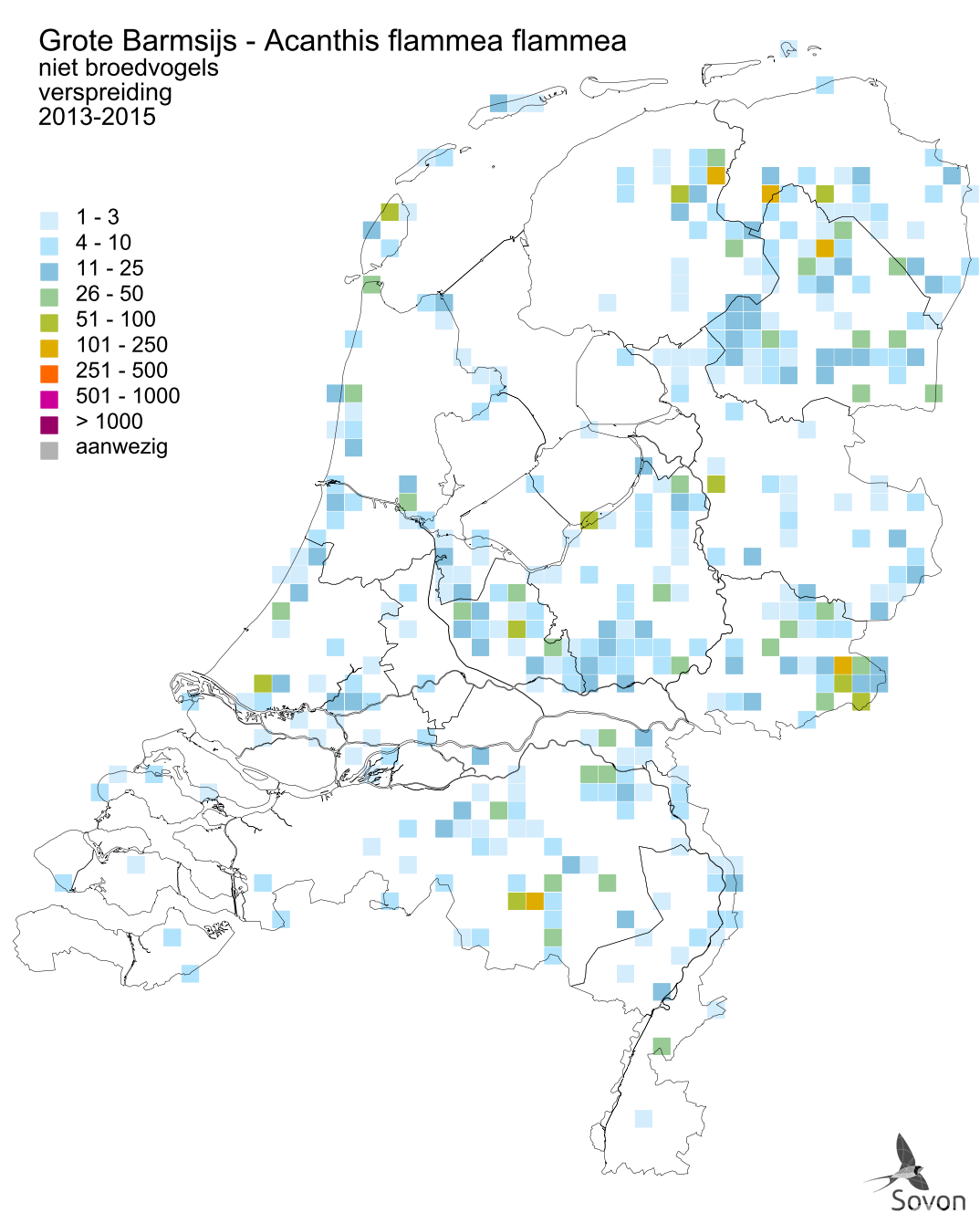 This map is derived from the Bird Atlas of the Netherlands (Sovon 2018). For each atlas square of 5x5 km, an estimate for the number of wintering birds is given.
Breeding success and survival
Seasonal occurrence
seasonal pattern
This chart is based on the Atlas of the Dutch Birds (1987). An indexed number per month is shown. First, the numbers are averaged over all counting years per atlas block for each month, the result of which is averaged over all atlas blocks for each month.
Conservation status
The Common Redpoll is protected under the European Birds Directive and the Nature Conservation Act. No Natura 2000 areas have been designated in the Netherlands for this species.
non-breeding bird
The conservation status of the Common Redpoll as non-breeding bird in the Netherlands is unknown.
State of Conservation Assessment
Distribution
Population
Habitat
Future
Final verdict
favourable
unknown
favourable
favourable
unknown
How is the conservation status determined for species for which no Natura 2000 sites have been designated?
Counting guidelines
No counting guidelines available.
External links (2)